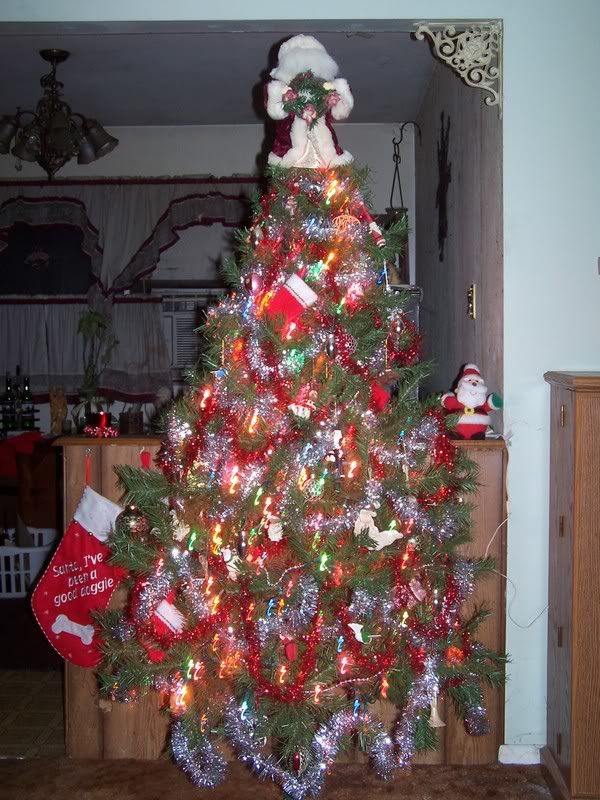 I love the holiday season!!! It is so nice that I have a boyfriend that enjoys it and is as enthusiastic as me about stuff like this. Our house is decked out with some lights and a few other fun little Christmas things!!!
Our neighbors probably all think we're satanists or something, becuase we have a weird little twist to some of our light this year. First of all, we have a "schwa" in our front bush made out of lights. A schwa is an upside-down lower case "e." It's a real literary symbol...couldn't tell ya what it does or when you use it, but it's real.....anyway, it's also Ekoostik Hookah's logo....so that's why we put it there :-)
Also, the candy cane lights that we bought were a real pain in the butt to hang up, so we just hung them upside down. So, now we have upside-down letters and candy canes displayed all over the place, and I can just imagine what the kids around the neighborhood are asking their parents........they're probably getting responses from their parents like, "don't worry, honey, it's just those people that like loud music and tattoos....we don't ask them questions." he he he
I'm excited to see everyone for Christmas since I missed out on Thanksgiving!!!!
This shows our schwa in our bush!!!!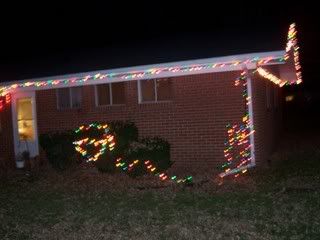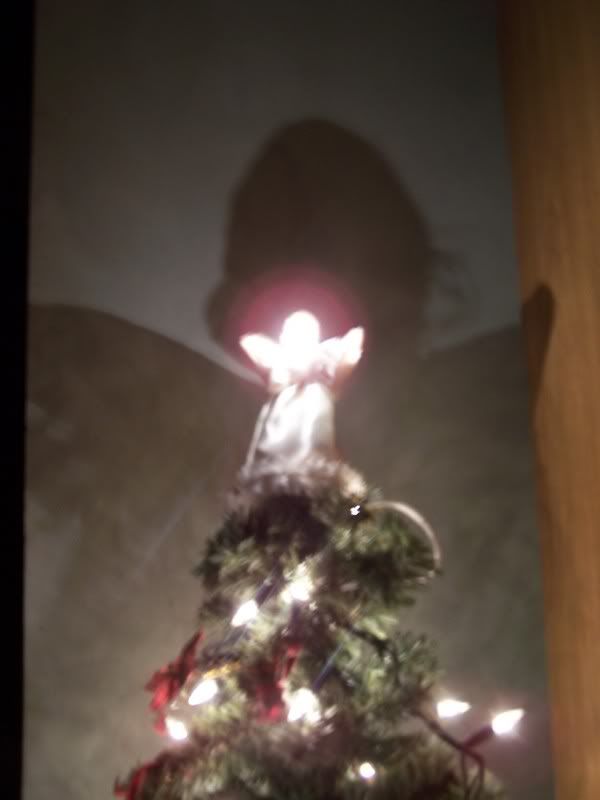 This is my little mini tree in my living room......I like the shadow from the angel on top.