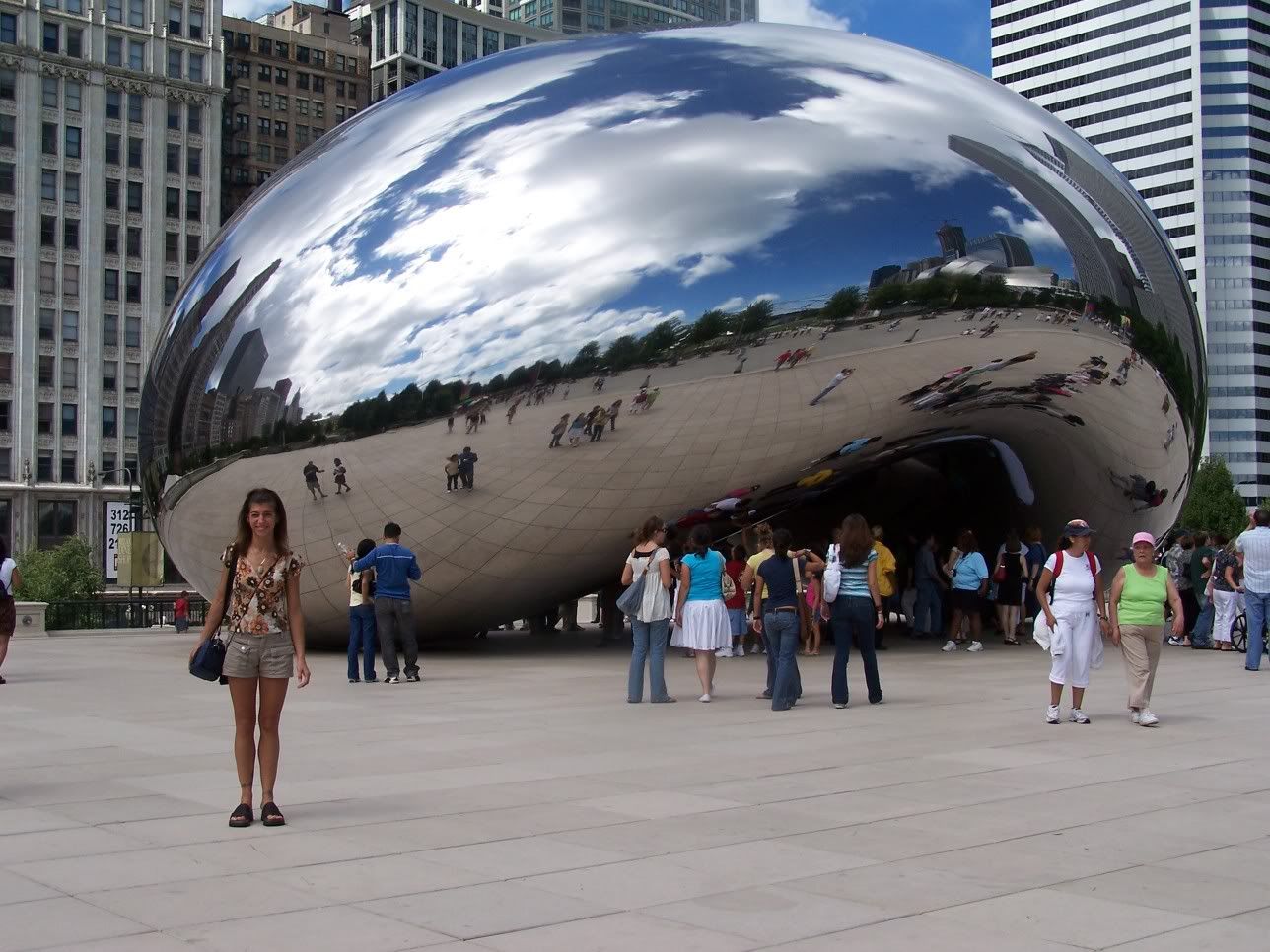 This is a big glass bubbble that you can see your reflection perfectly in...It was so sunny that I could hardly keep my eyes open.
This picture is looking upward from the inside of the big bubble....WHOA!!!!!!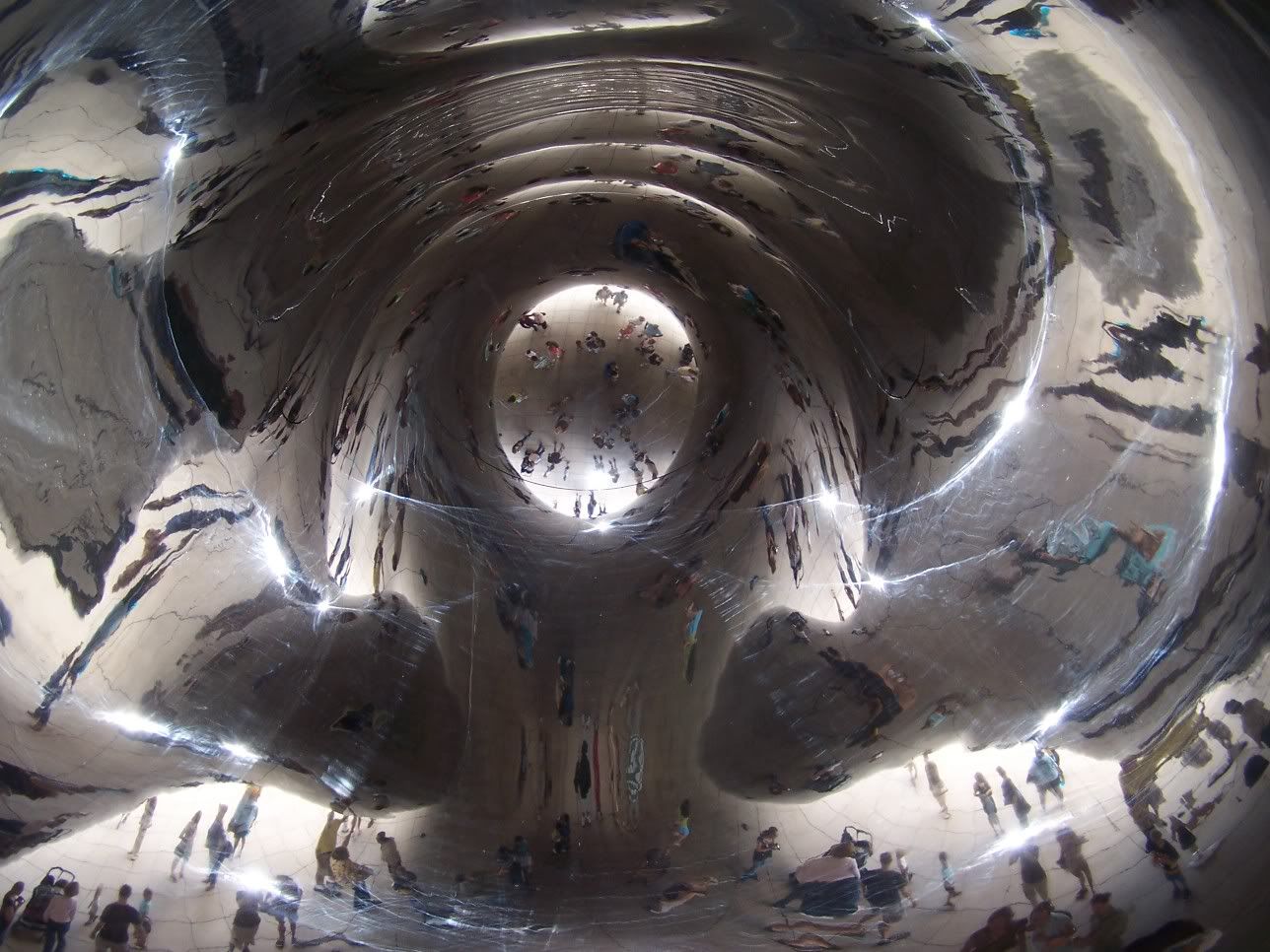 This photo is actually our reflections in the big bubble....I wish I knew the correct name for this thing...it's not really called "the big bubble."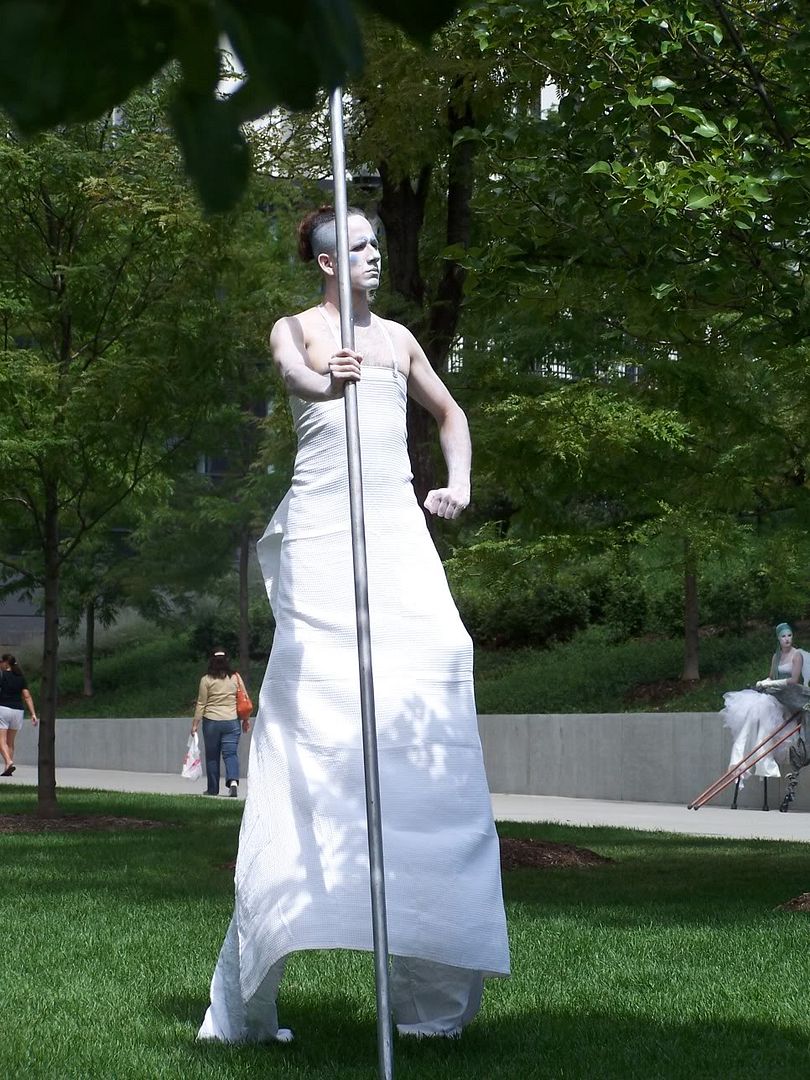 There were several of these mimes around doing all types of crazy stuff. This guy was actually just posing...perfectly still for a few minutes. We got tired of watching him doing nothing, so we moved on to the rest of the mimes.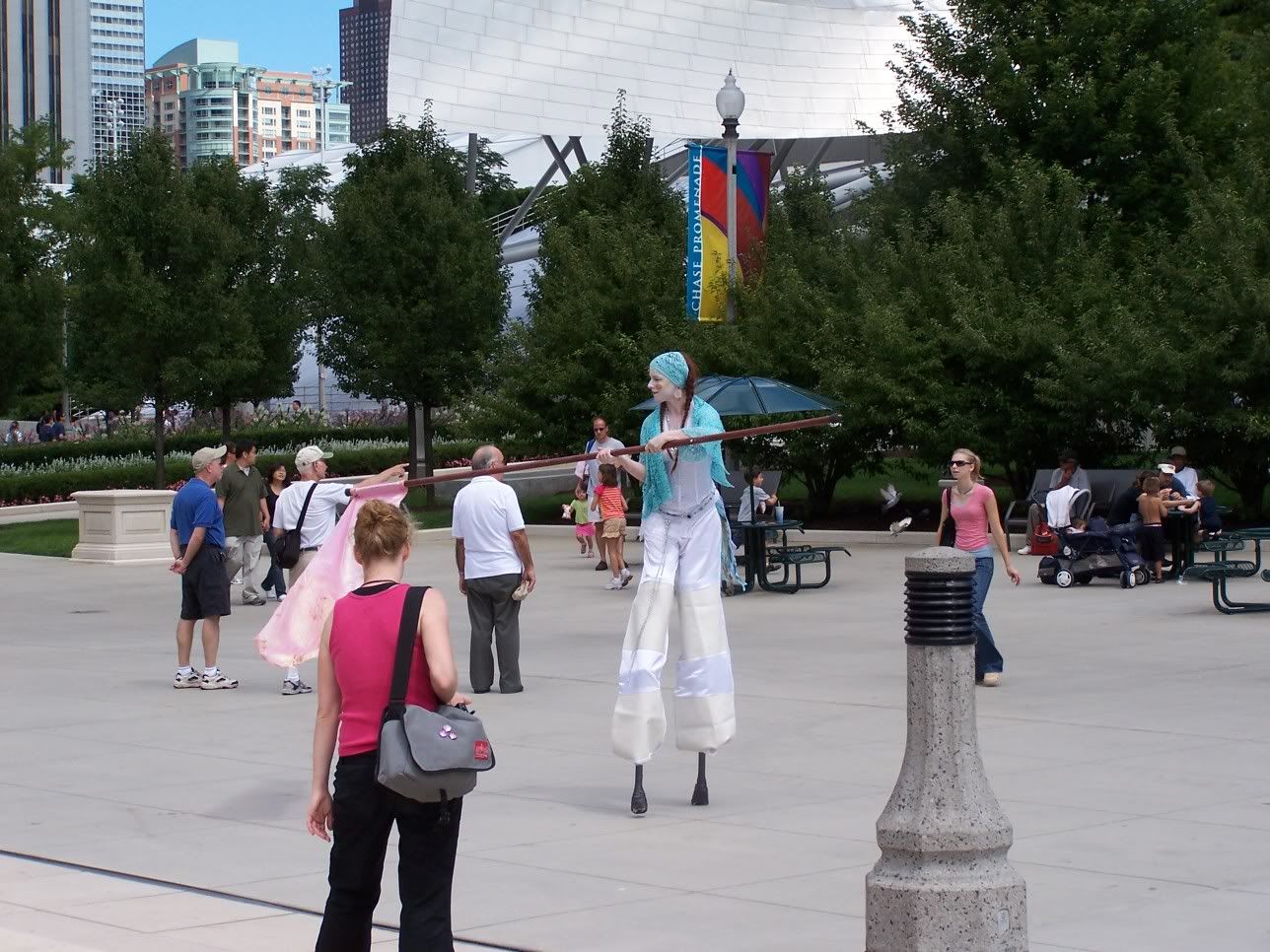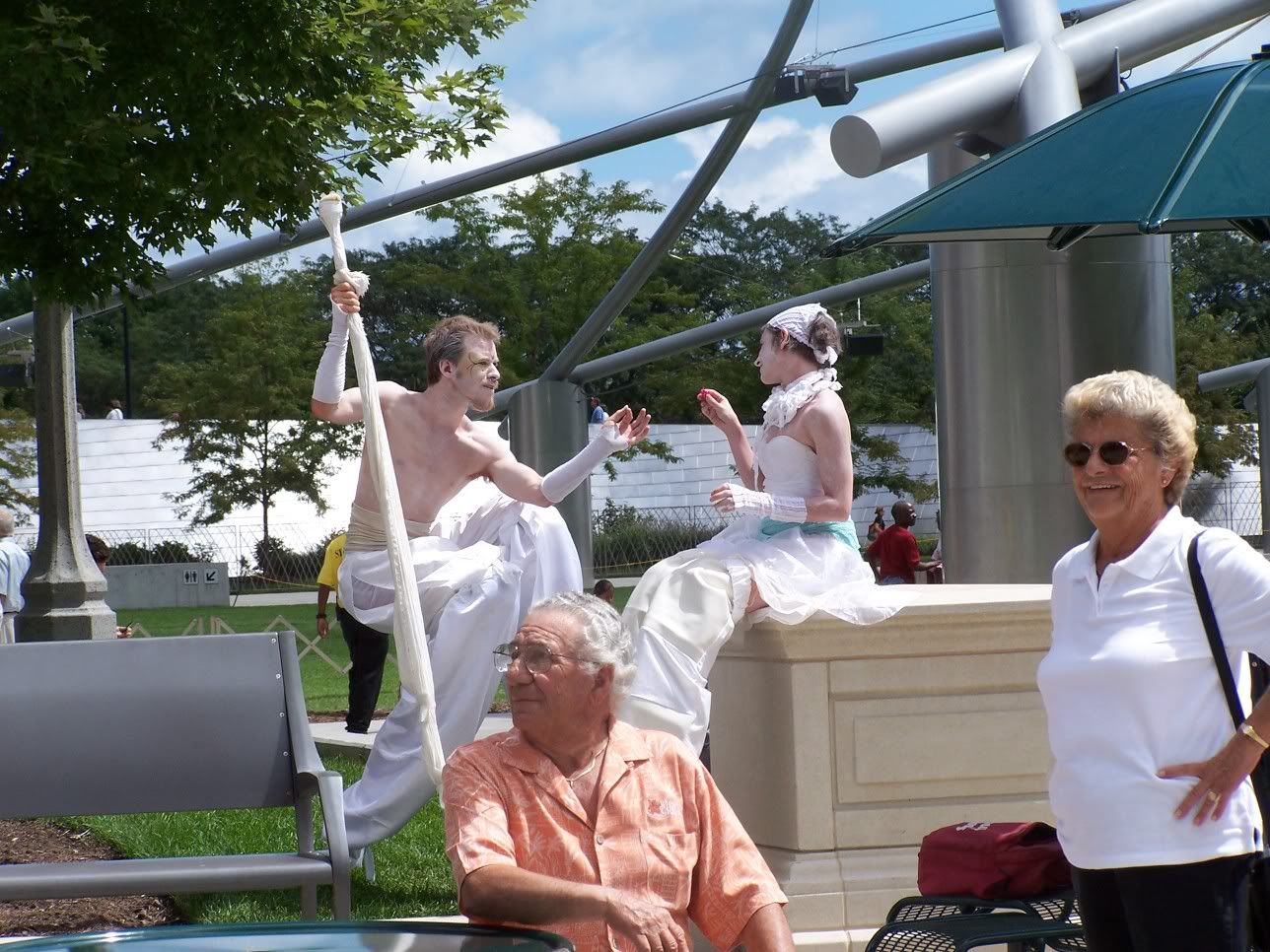 Ryan and I also spent a lot of time walking around the city while we were in Chicago this weekend. Our hotel was on Michigan Avenue, across the street from Grant Park, so there was something going on all weekend long. Lots of live music, lots of weirdos doing their thing on the streets for money, but you know, at least the weirdos were DOING SOMETHING for their moeny instead of sitting on the ground with a bottle of whiskey crying their woes to everyone.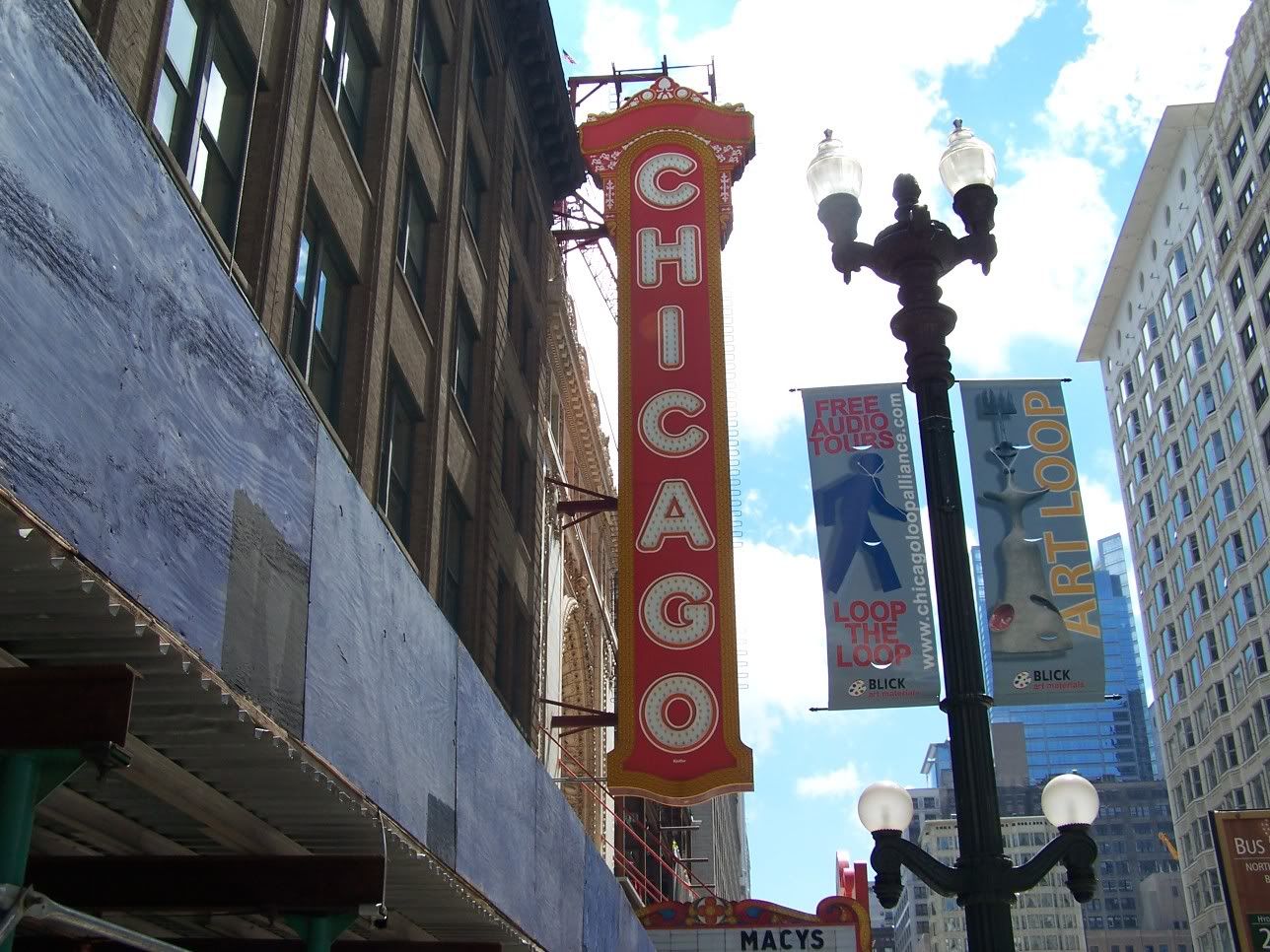 Never a dull moment in Chicago.......
This is the Lurie Garden in Grant Park...across the street from our hotel...beautiful day!!!
The hotel was old and very interesting to walk around in. It's called the Congress Plaza Hotel. Just down the road from the Drake, if you're familiar with that. The rooms had a little to be desired, but the rest of the building was gorgeous...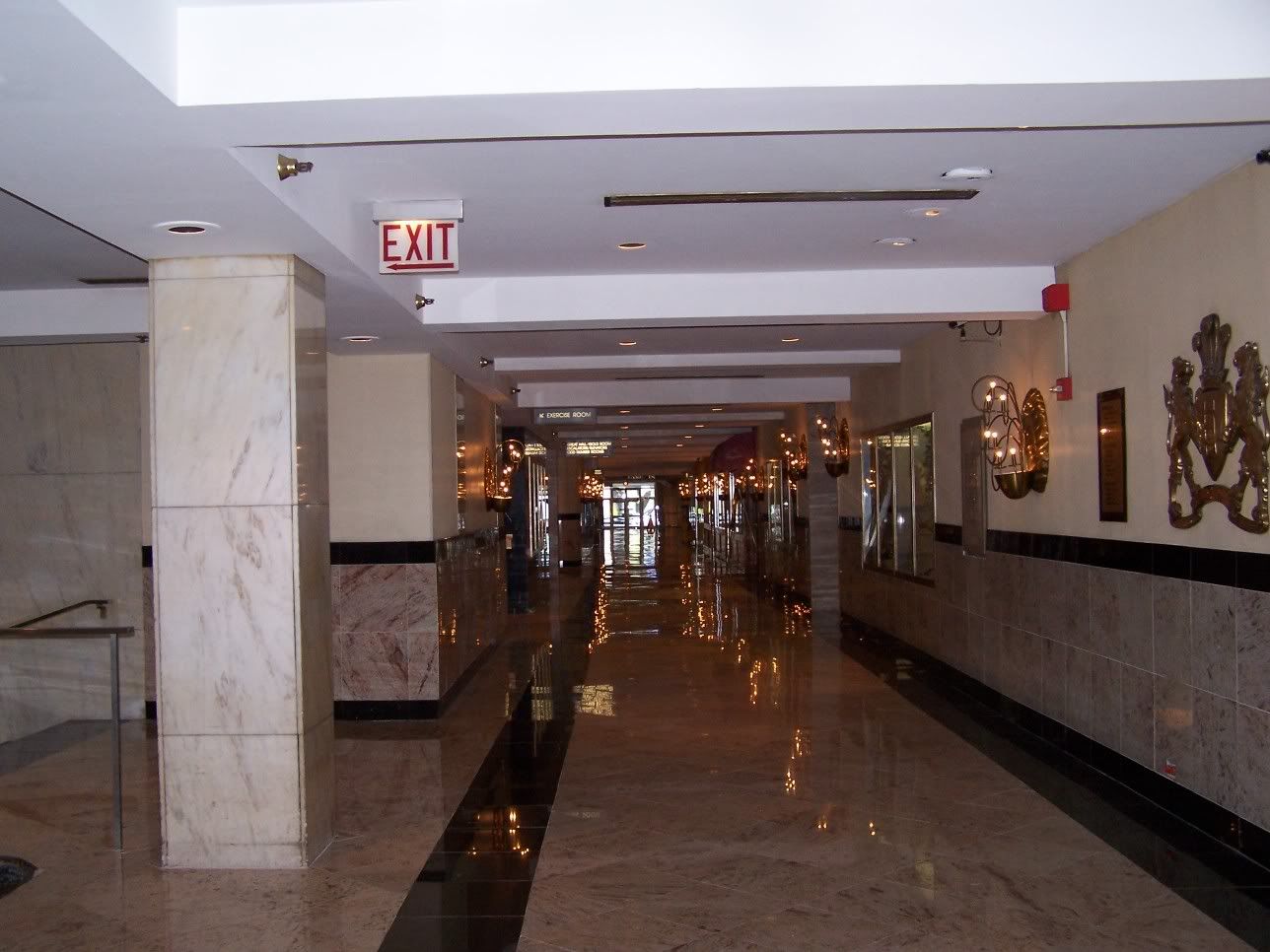 These pictures were taken at different points throughout the day from our hotel window. We were on the 13th floor, so we had a pretty nice view. There was a storm rolling in when we got back from the game. It was awesome to watch the clouds rolling over the lake.........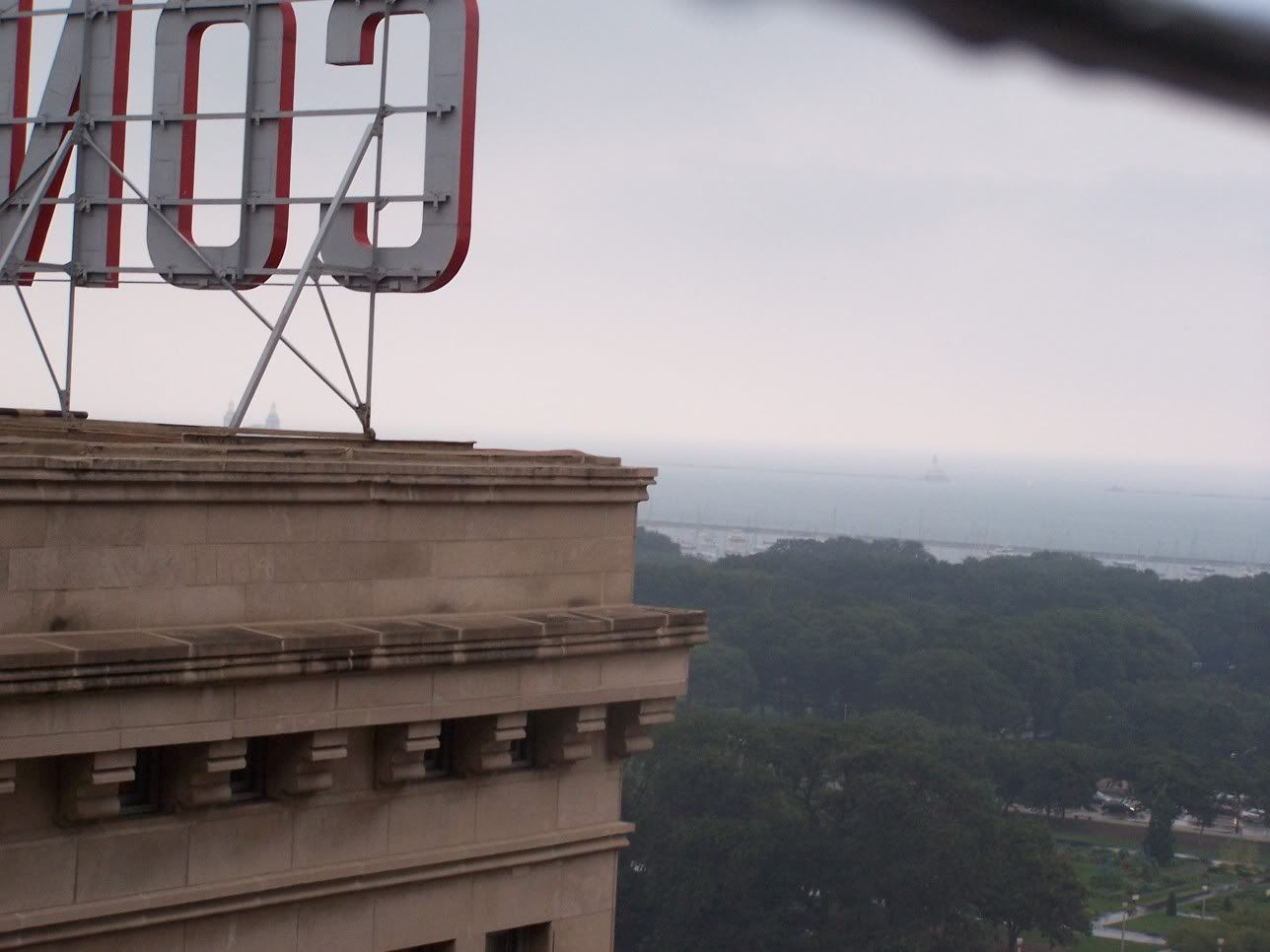 And our view at night was beautiful!!!
This is a fountain in Grant Park that I just HAD to play in........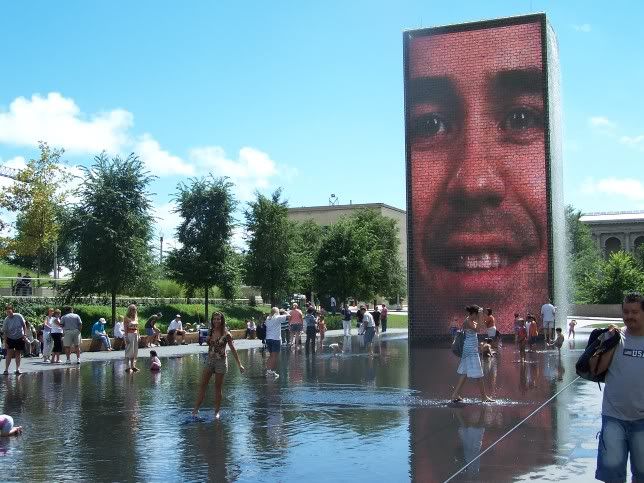 This is my spinach ravioli at Giordano's Italian restaurant....I was a little shocked at the green pasta, but it was delicious AND pretty.......